About Our Journey
We started our journey in the year 2013 to promote livelihood potential in rural India through interventions in aquatic livelihood sector. We facilitated creating fisheries-based livelihood portfolio in many NGOs engaged in livelihood sector. During our journey, we addressed sectoral challenges and supported the process of new fisheries policy formulation at the national level. We are also one of the founder members to establish a National platform for small scale fish worker (Inland) to raise policy concern for millions of small scale fish farmers.
Since the year 2013, we made interventions in promoting fisheries-based livelihood in Bihar, Jharkhand, Madhya Pradesh, Andhra Pradesh, Orissa and Maharastra with more than 20,000 small scale fish farmers.
We developed our strategy 2020-2030 as part of Ashoka Globliser process, and as part of the new strategy, Jaljeevika is transforming as Open source fisheries platform to promote numbers of social enterprises around the fisheries value chain. From being an 'Aquatic livelihood resource centre'; the organization is moving towards an 'Impact Scale' agency through expanding our reach to install aquatic livelihood portfolio in various social organisations, NBFC, Farmers producer company and community collectives.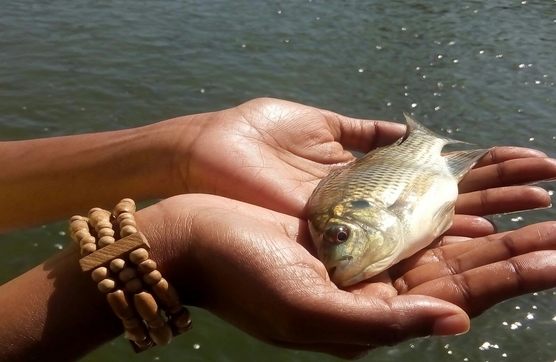 We have started working on IT-based support services to ensure better pond management, ensure market linkages, link better performing fish farmers through credit agency, government programs and provide farming as a service system for setting up a Blue economy in rural India.
It's an effort to bring all the stakeholders, CBO's, local organizations, technical experts, policy analysis and advocacy groups, natural resource management and livelihood supporting agencies together to bring best values of institution development towards the promotion of small scale fishery and aquatic livelihood. We add greater value to our partners' efforts through our capacity to synthesize and integrate knowledge at local, national and regional levels.
Jaljeevika is also setting up sectoral development AquaFund to leverage the existing potential of CSR, INGOs, Philanthropy, Private sector and Government to promote aqua enterprises, Microenterprises and value chain development. AquaFund will assist innovations, Farmers producer company, fisheries cooperatives and transformative technologies to promote a new lease of rural enterprise across aquatic production system. It is an effort to solve sectoral challenges in a comprehensive and coordinated way. AquaFund will engage all stakeholder groups across fisheries and aquaculture value chain like the private sector, civil society, NGOs, government and academia to discuss and seek solutions to contemporary issues through promoting aqua entrepreneurship.