Our Solution
The challenges to fish farmers and producers' organisations are many and interconnected. Considering the range of interconnected issue, Jaljeevika has developed an integrated model AQUA+ to leverage the power of technically competent community cadre as an extension agent and set up self-governed producers organisations to establish blue economy across the value chain. Once a cycle of interventions is completed, program implementation is handed over to producers organisation. Afterwards, the role of Jaljeevika gets transformed as incubation agency to support them in the execution of a business plan.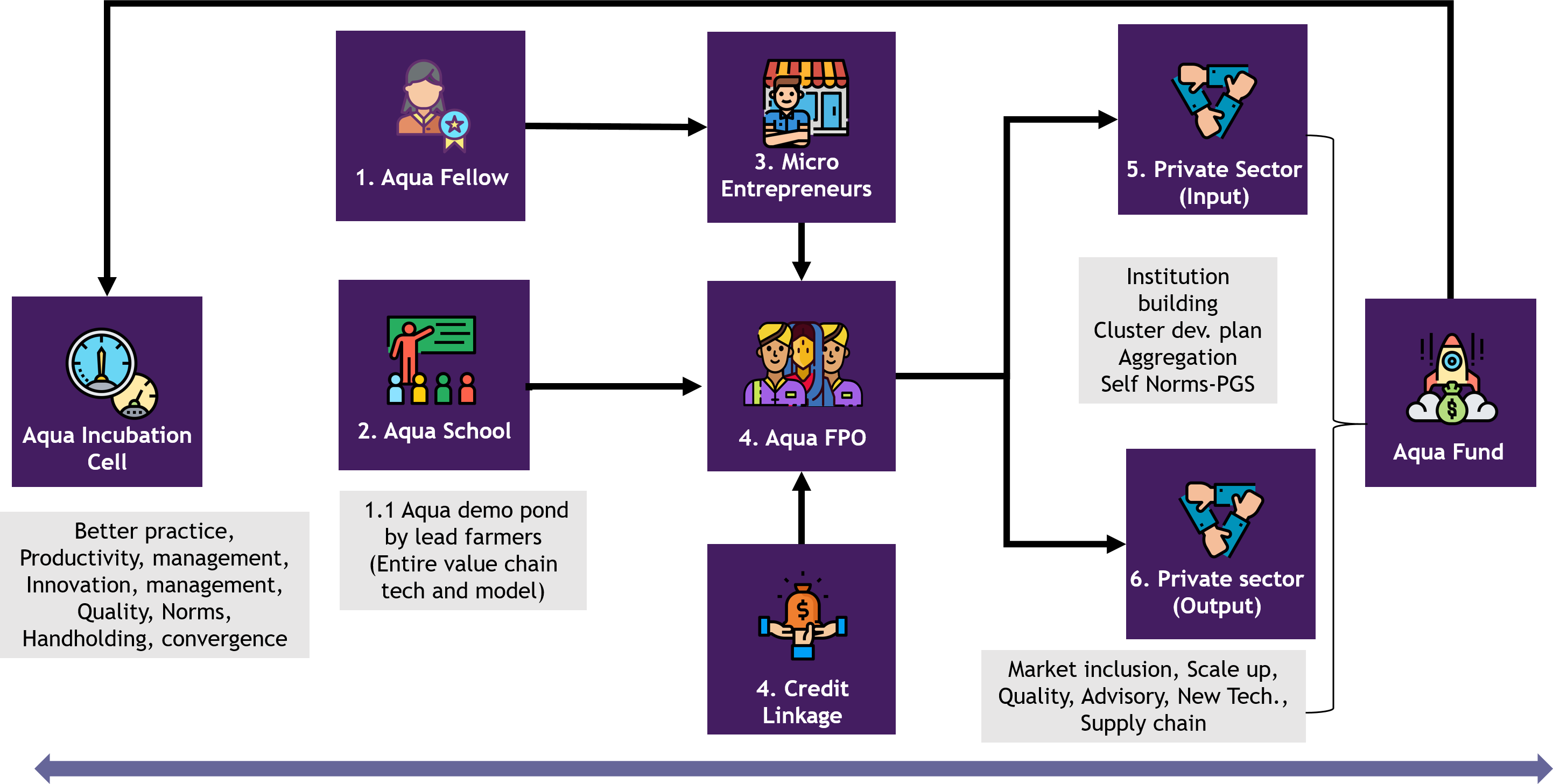 Jaljeevika Approch Toward sustainable Development Goal
Responsible consumption and production. Addressing issues of waste management through better utilization and reductions in post-harvest losses.
Climate action. Inland fisheries have low carbon footprint in comparison with other food sources
Life below water, has clear connections to the fisheries and aquaculture sectors.
Life on land. Freshwater ecosystems, of which inland fisheries are very much a part are a rich source of biodiversity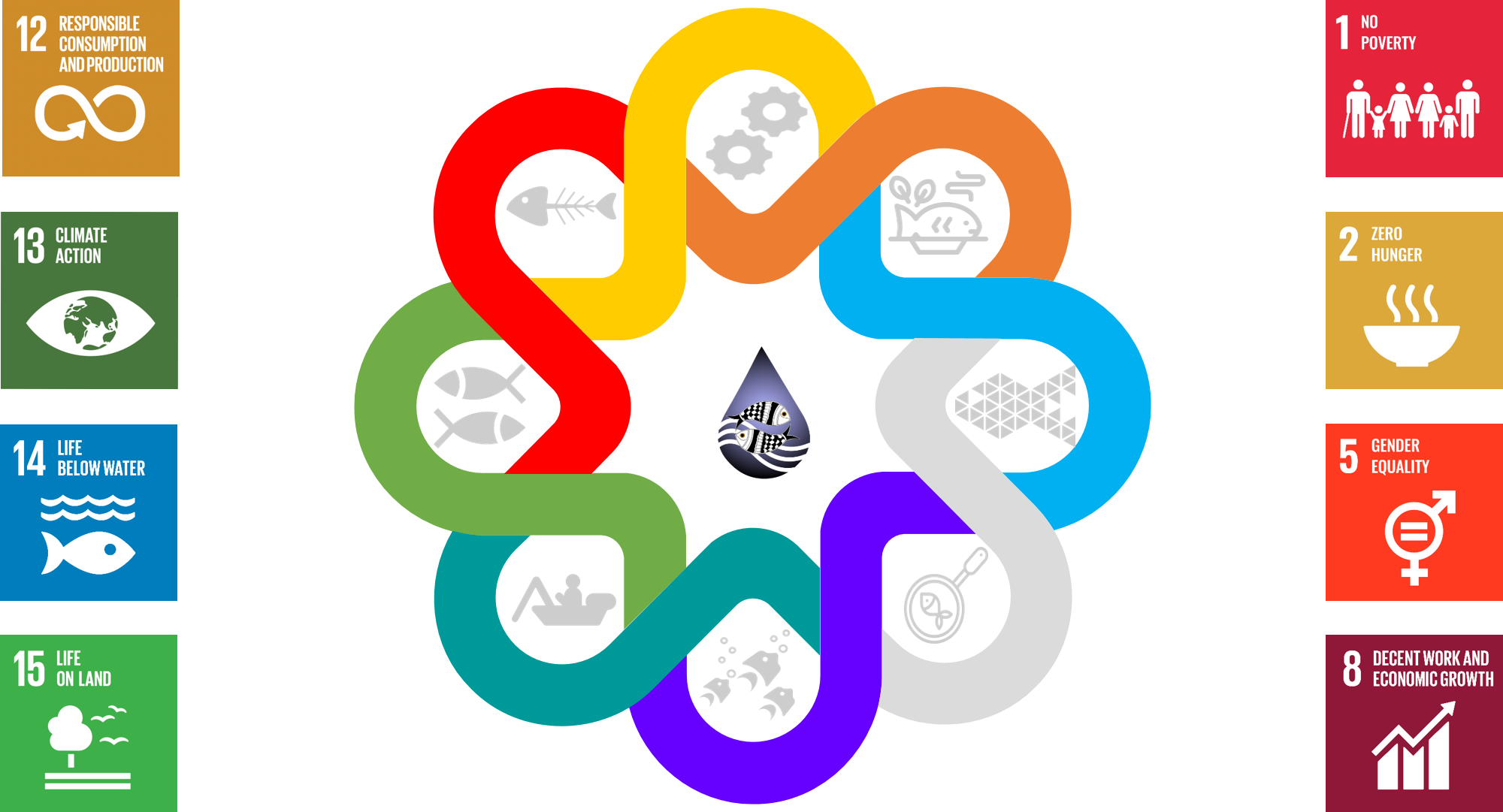 Eradication of poverty. Responsible fisheries and fisheries value chains support the livelihoods of the poor and the vulnerable with inclusive access to fisheries and related economic resources.
Zero hunger. In terms of food utilization, the benefits of fish in the human diet are well established.
Gender equality. Fisheries empower women and contribute to gender equity; however, their role has largely been unrecognized.
Decent work and economic growth. The capture fisheries and aquaculture primary sector provided work for more than 14 million people in India.