What We Do
Jaljeevika works with socially and economically weaker section, small - marginal farmers and socially marginalized groups through integrated livelihood approach to establish a culture of collective value chain development across aquatic livelihood segment.
Training small and seasonal pond owners, fish farmers through our AquaEDP model, building the innovative, resilient blue economy, serving over

20,000 farming families

across India.
Promoting women as farmers in the fisheries sector, in reducing their vulnerability to livelihood risk, ensuring food and nutritional security; covering

4000+ women fish farmers and fish vendors.

Facilitating micro enterprise through the utilisation of small and seasonal ponds, technology transfer to erect cages using local materials in reservoirs and low-cost recirculatory system to establish ecosystem-based, covering

700+ fisherfolk

.
Building collective process and integrate institutional governance models to cultivate business acumen among fisheries collectives, covering

130+ fisheries cooperatives and groups.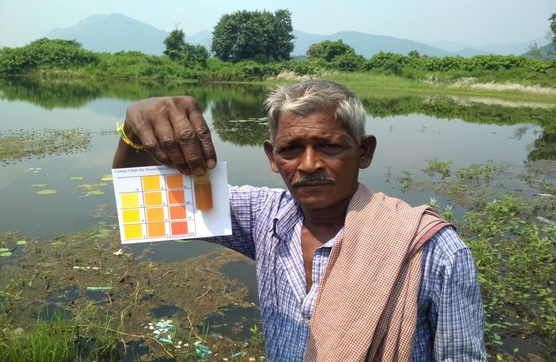 Delivery Mechanism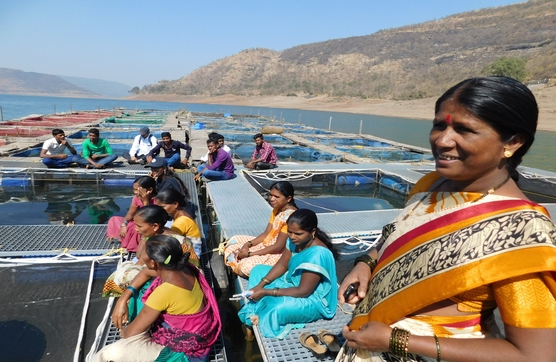 The average fish production potential was estimated at 250 kg/ha for reservoirs and about 350 kg/ha for wetlands. While reservoirs fisheries and freshwater aquaculture would be the two main pillars of growth, other types of water resources like floodplain and wetlands, irrigation canals, etc. need intervention to enhance production. Another major activity in the aquaculture sector is the cage/ pen culture in open waters, which needs localised and affordable solutions to engage more community members.
Jaljeevika is working with the community to install affordable technologies to enhance fish production and productivity. Different strategies are adopted to ensure long term objective like promoting collectives for value chain development, micro-entrepreneurship development program, skill development program to motivate small scale farmers, research and policy advocacy to improvise sectoral growth etc.
Where We Work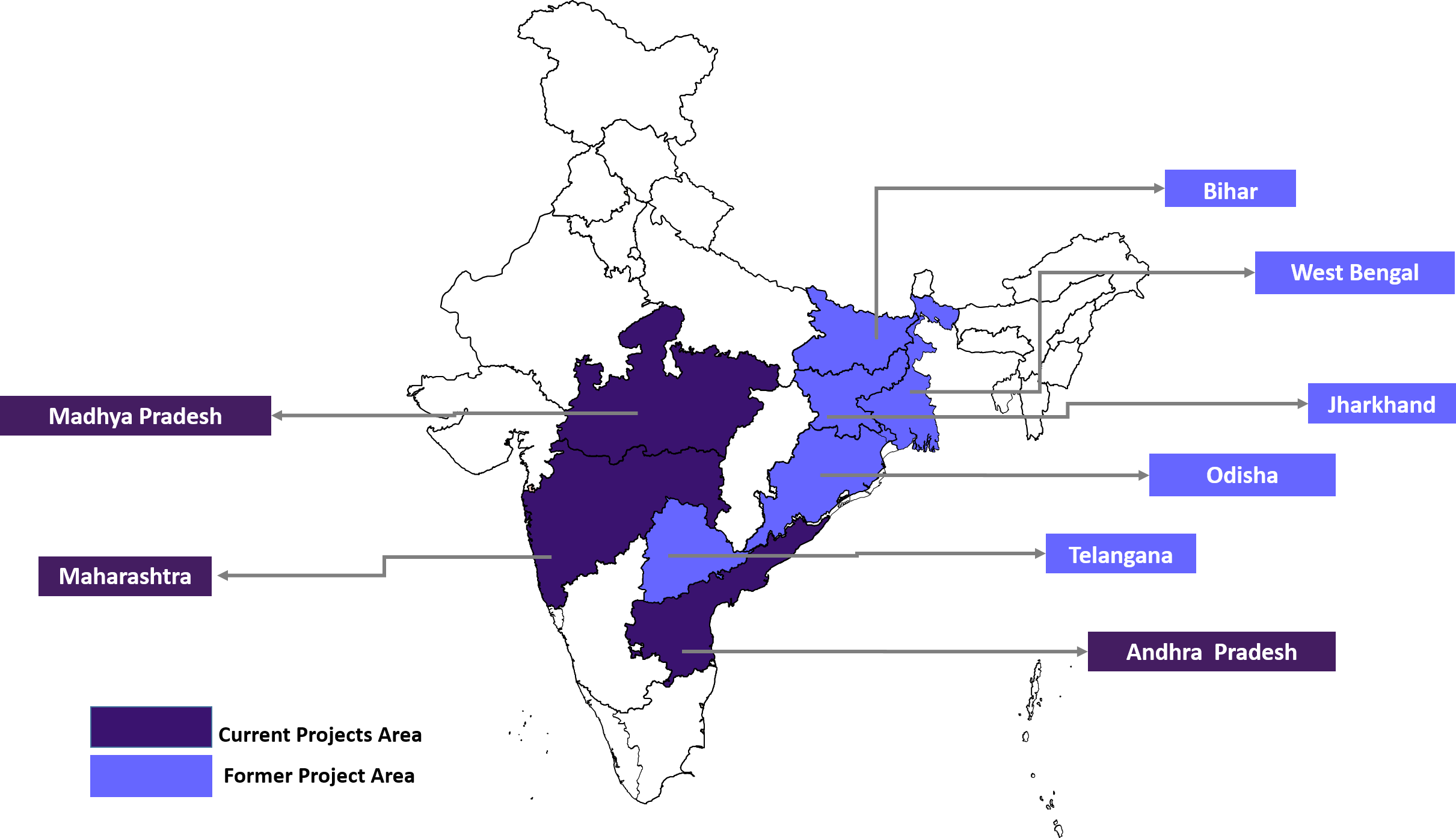 Preliminary we work with small and marginal fish farmers from the marginalised section, Tribals, women self-help group and fisheries producer organisations (Cooperative, FPO) across geography.